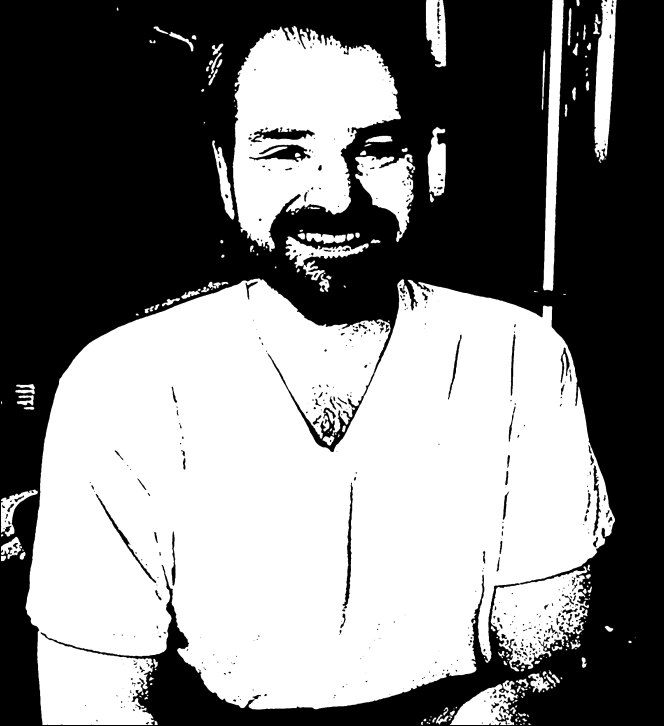 Mark Miller
Software Developer
Hi there, I'm Mark. I'm a programmer, developer, engineer - whatever you want to call it. I write code, build systems, solve problems. My current mainstay is .NET, and I love it. C# is a beautiful language and a down right joy to code in. I do full stack development, but am primarily interested in working with back-end systems; specifically, the design and implementation of domain models and APIs for enterprise applications. I'm a senior developer at ERI, Inc., the largest electronic recycler in the world. We recycle upwards of 250 million pounds of e-waste per year, and my team builds and maintains the operational management software that makes it all work.
Programmer
Programming is the best part of what I get to do every day. It's a true passion and I can't get enough. Don't tell anybody, but I'd do it for free.
Developer
Fun as it may be, the core of effective software development is not coding. The real work is investigation, research, planning, and design.
Problem solver
Cheesy, yeah. But I don't care. Solving problems is the constant, fundamental part of everything I do. I love it, and I'm really good at it.
Languages
C#
VB.NET
Javascript
JQuery
PHP
HTML
CSS
SQL
MySQL
XML
Bash
Frameworks / Platforms
.NET
ASP.NET MVC
Web Forms
Web API
Entity Framework
Team Foundation Studio
SQL Server
Azure
TFVC
Git
Integrity
Not just honesty, but authenticity. Directness. Confidence. Trustworthiness beyond question.
Tenacity
Accomplishing the impossible, and pushing past perceived limits is a high. Tenacity is the addiction.
Ownership
If I put my name on something, it's mine. Everything I do, small or large, is a reflection on me - and I want it to shine.
Optimism
No matter the context, there is always a positive outlook. There is always a way forward. All problems are solvable.
Application Developer August 2014 - Present
Electronic Recyclers International, Inc. (ERI)
Fresno, California
ASP
.NET
MVC
Web Forms
C#
VB.NET
Entity Framework
Code First
Sql Server
Azure
Senior developer responsible for research, planning, design, and implementation of software used to facilitate and support enterprise operations at all levels. I coordinate with users and business analysts to diagnose problems, propose solutions, and execute. In 2016, I led the successful integration of a financial ERP system with our proprietary software, resulting in a 40% reduction in operational costs for affected departments.
Web Designer & Developer December 2013 - August 2014
Freelance
Fresno, California / Remote
PHP
MySql
Codeignitor
Wordpress
Html/Css
Javascript/JQuery
Planned, designed, developed, and maintained web applications based on client requirements. Examples include: a custom CMS/e-commerce application for a high-end koi wholesaler based out of Japan; a web/mobile application for a senior care service to manage and track day-to-day operations
Software Programmer July 2013 - December 2013
DPS Telecom
Fresno, California
PHP
MySql
Html/Css
Javascript/JQuery
IT
Monitored, maintained, and advanced internal software systems; performed debugging/repair and low level feature development, as well as data mining and analysis. Handled other miscellaneous IT/IS support as needed, including server maintenance, hardware management, and technical helpdesk support.
Bachelor of Science in Computer ScienceGraduated 2014 Cum Laude
National University
La Jolla, California
Coursework included objected oriented theory/design/programming, data structures and algorithms, relational db design, OS theory and design, computer architecture, and others.
GITHUB
Check out some of my side projects and other code samples at github.com/markmillercc, including:
EFEncapsulated is an Entity Framework extension that allows for easy mapping of private collections on domain objects.
Blackjack is a live, online, multiplayer blackjack game built with ASP.NET MVC, MongoDb, and SignalR. Play the demo right now at blackjack-3.apphb.com.